Sometimes I find myself buying cherry tomatoes because they're so pretty, and I have grand ideas about different delicious salads I can make. A week passes by, and they're still sitting in my fridge – looking at me to use them. You can also purchase fresh tomatoes to use in this recipe, but usually I opt to make them with less than perfect tomatoes which I forgot to use.
The first step is to wash and cut the tomatoes in half lengthwise. Probably this is most time consuming task of this whole recipe, as you would need to cut them one by one. Mix them in a large bowl with the olive oil, salt and pepper and give them a really good stir!
After that throw them onto a pan sheet lined with parchment. Flip them to the cut side up, and sprinkle za'atar on them. That's it!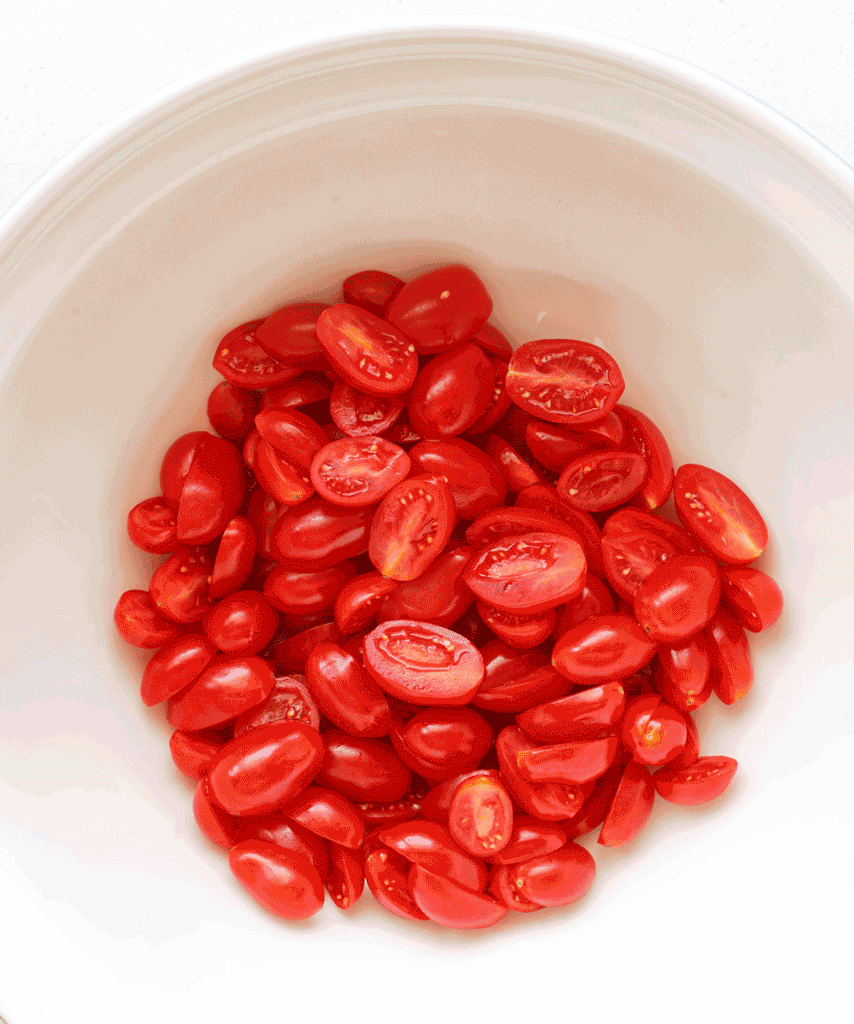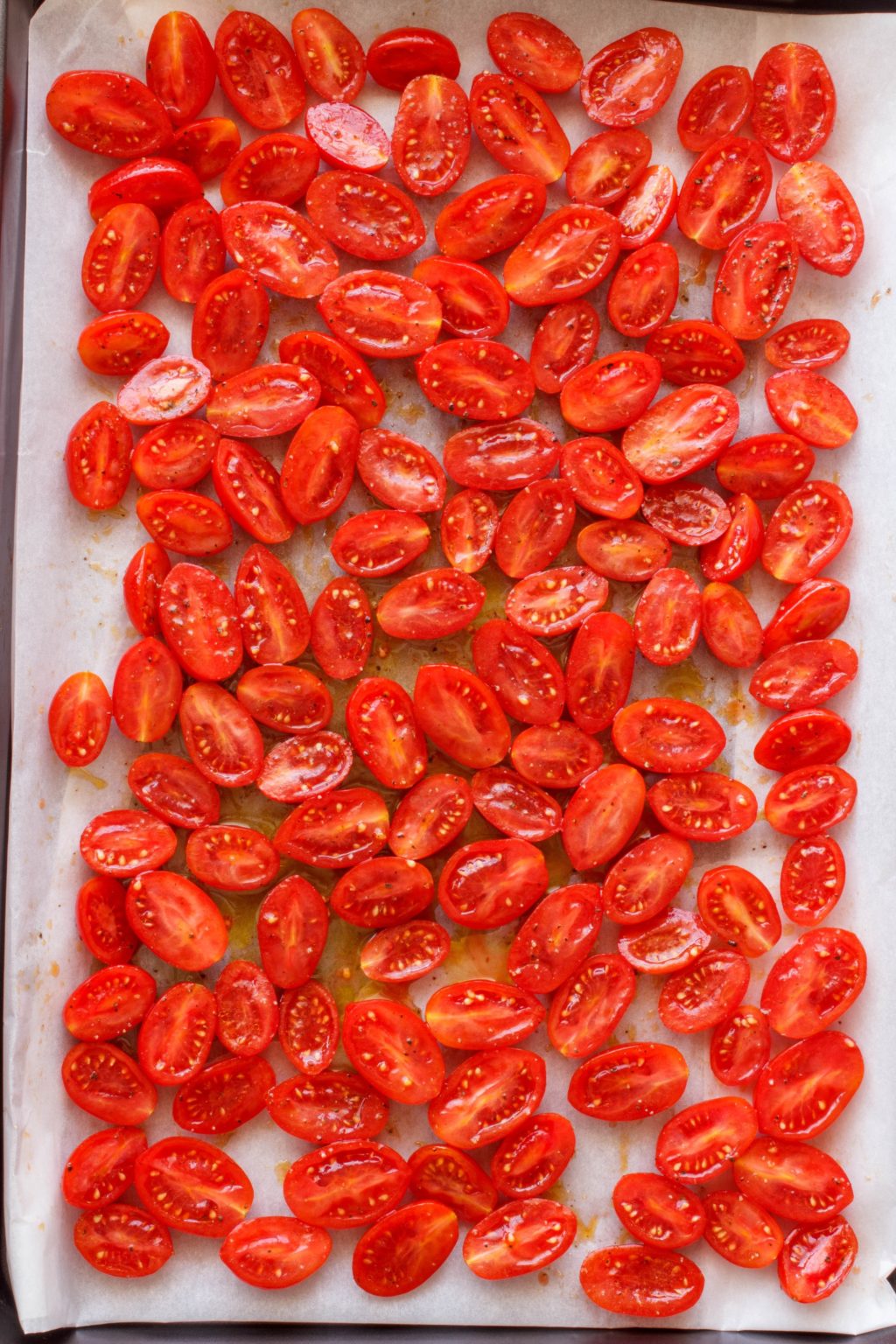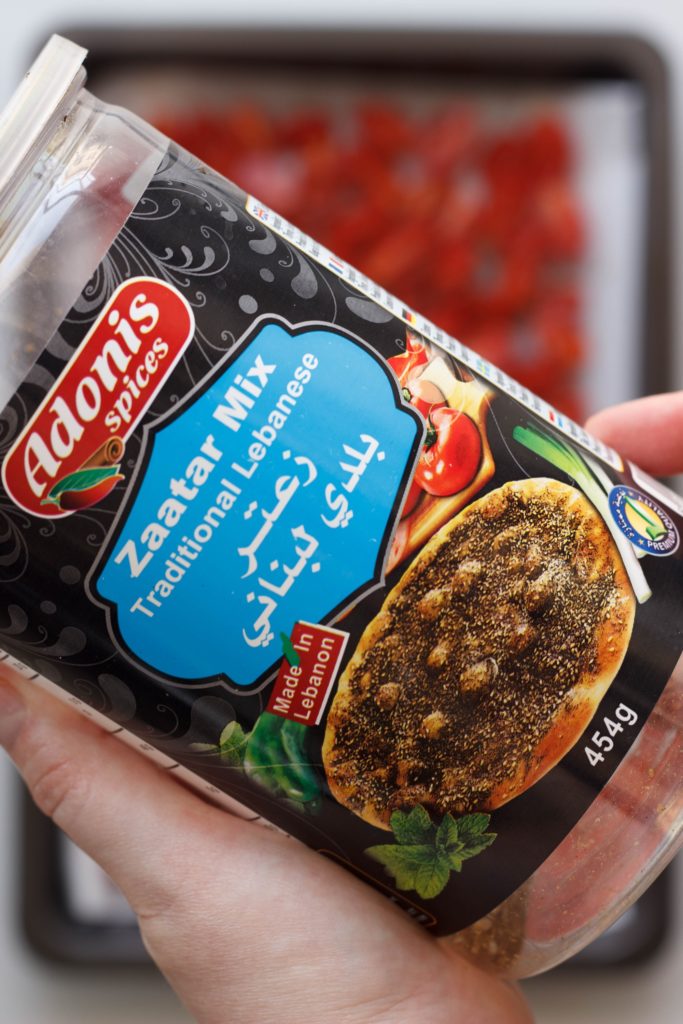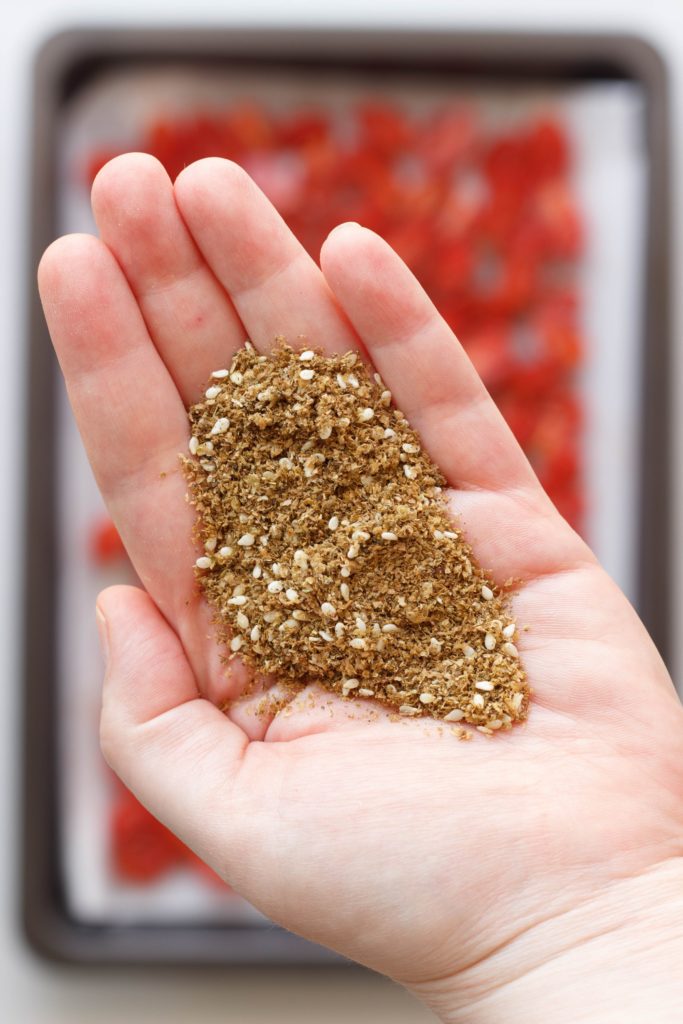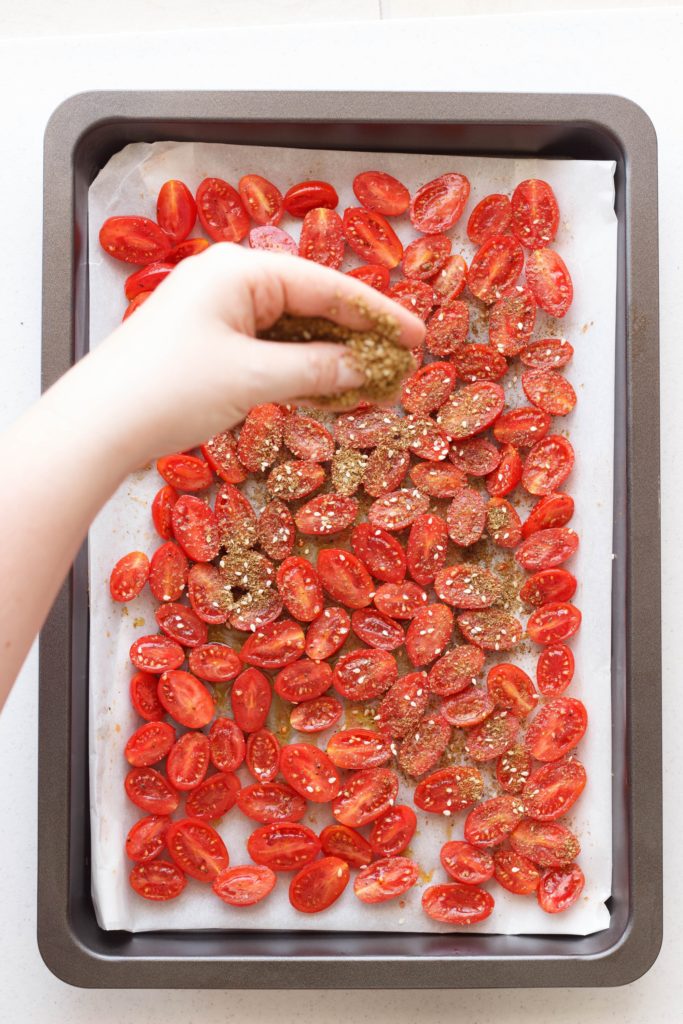 This is a very hands off type of recipe, where you can just pop them into the oven even if it's not preheated, and leave them to roast slowly under the low temperature for around 2-3 hours.
Make sure to check back on them just to make sure you don't over do it.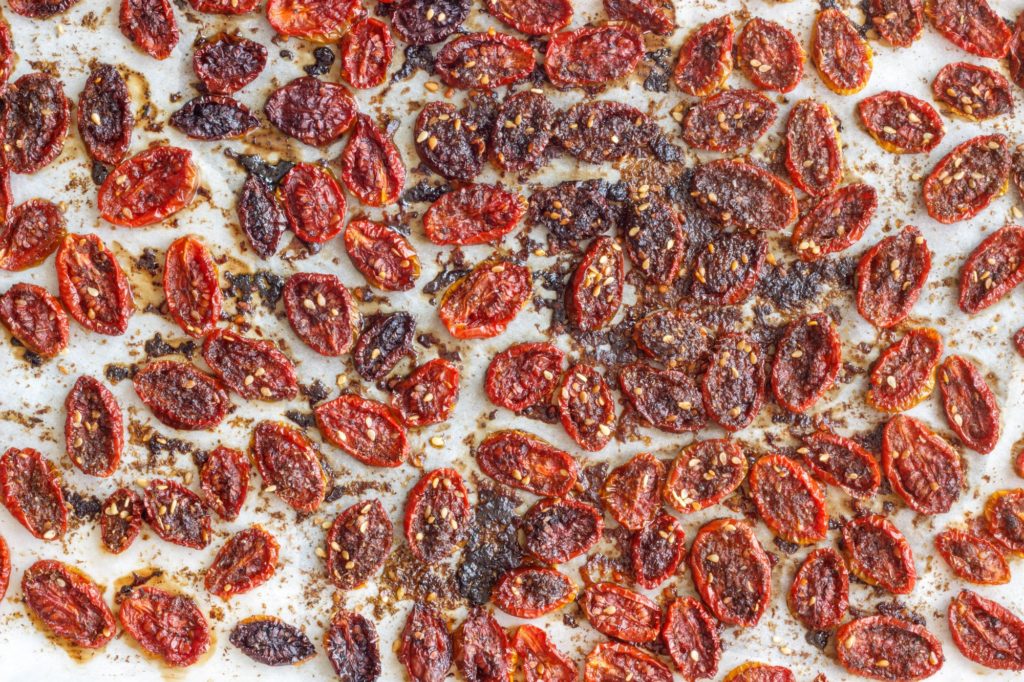 You can store these in a tupperware, or in a container with olive oil. If you're opting for the olive oil, think of sundried tomatoes. Make sure they are fully submerged.
You can eat these little guys in so many ways. Check out the recipe for Labne, Tomato & Za'atar Crostini, which make a great appetizer for when you have guests.